Description
Natural Source of DAO
Kidney's are the only natural source of DAO – Diamine Oxidase – important for breaking down histamine in the body. Histamine has many roles in the body and some individuals who struggle to naturally balance histamine may benefit from exogenous sources of DAO.
Support Energy & Vitality
Kidney, like many other organs, is a rich source of B vitamins and Iron important for energy, but it also contains a high amount of Selenium important for synthesis of antioxidants, supporting the immune system and production of thyroid hormone.
Hair, Skin, Nails
Nutrients like biotin, selenium, copper and zinc are important for hair, skin and nails. Our renal capsule supplement is a rich source of these and many other important nutrients to support these tissues. Beef kidney capsules provide the nutrients your body is missing.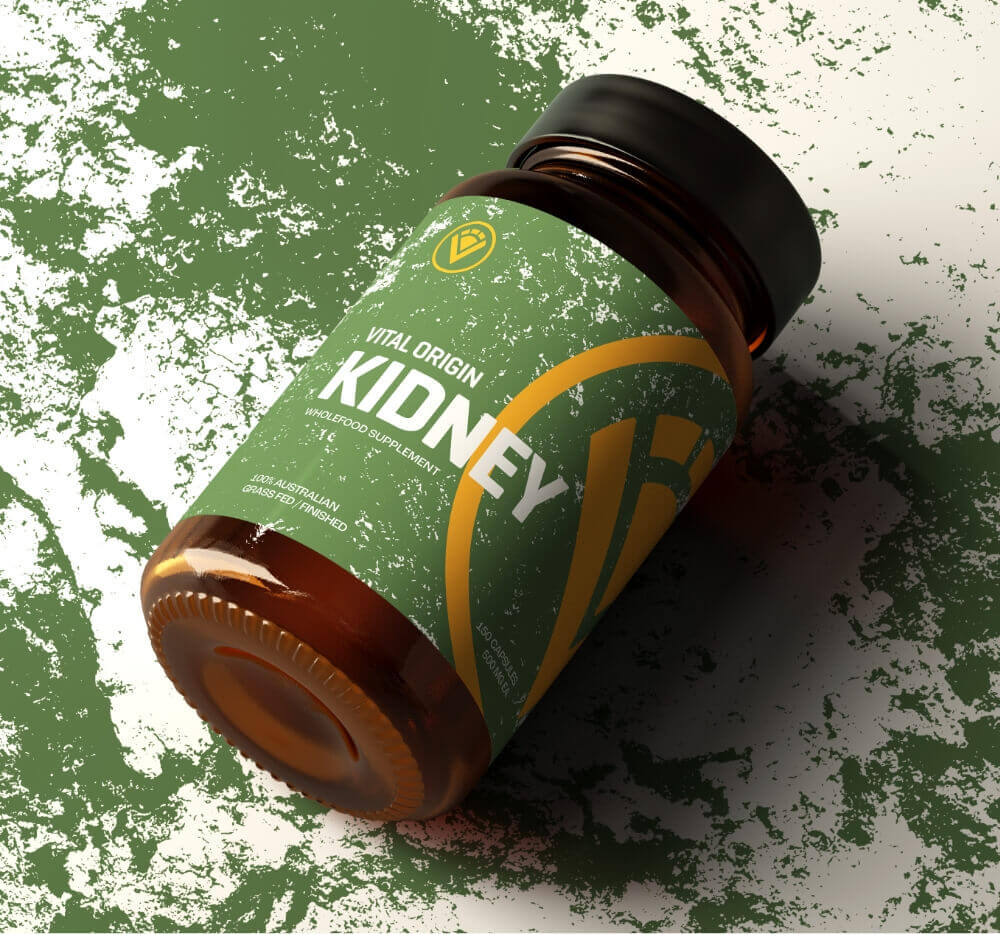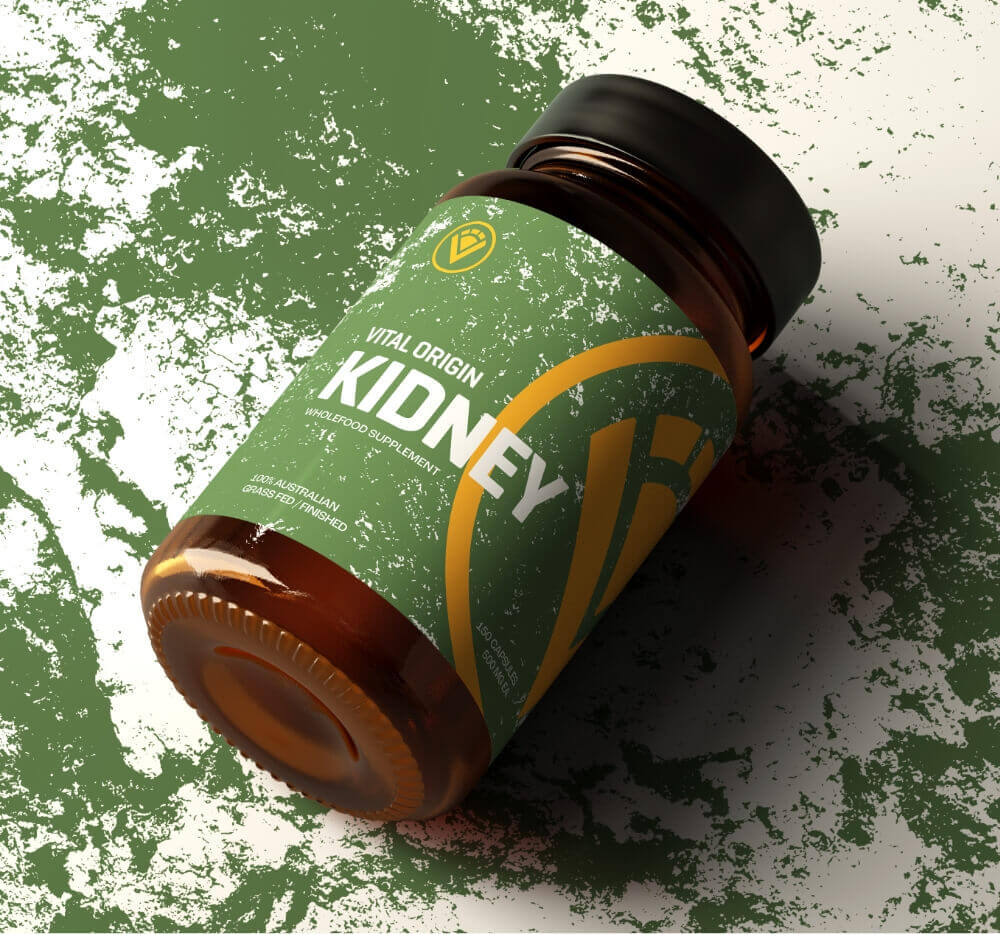 Reduce histamine in the body
Improve allergies, skin, gut hormones
Support the immune system
Enhance natural antioxidant production
Improve hair, skin, nail health
Avoid chemicals and toxins
Avoid synthetic vitamins and minerals
Avoid artificial additives
Ethically sourced
RENAL CAPSULES FOR YOUR HEALTH
Our Beef Kidney Capsules are made from freeze-dried beef kidney that is sourced from 100% Australian grass fed and finished cattle. Through our partners, Provenir, we also ensure that all of our beef products are sourced from low-impact, regenerative farming processes that seek to preserve and regenerate the landscape for future generations.
Vital Origin's kidney capsule is processed in a GMP-certified facility that ensures the highest quality and safety standards, with the freeze-drying process preserving its nutrients and freshness without any loss or damage. As a result, our capsules are pure and potent, without any fillers, additives or allergens.
Made from 100% Australian grass-fed and finished beef organs, which are superior in quality and nutrition than grain-fed or conventionally raised beef organs.
Freeze-dried using a low-temperature process that preserves the freshness and potency of the organ meats without compromising their taste or texture.
Contains only pure beef kidney powder without any fillers, binders, additives, or allergens.
Offers a convenient and affordable way to consume organ meats without having to deal with their strong smell or flavour.
For millennia, our ancestors have intuitively understood the benefits of nutrient-rich organs for our own human kidney health. Now backed by modern science, Vital Origin seeks to reintroduce these ancient practices into your everyday life, providing an array of organ supplements that tap back into our instincts and reinvigorate our health. From enhancing our blood supply, to healing our connective tissue, to strengthening our immune system, our products will drastically improve your nutrient status and well-being.